3 of the Newest Shoe Trends in 2018 That Will Lift Your 'Sole'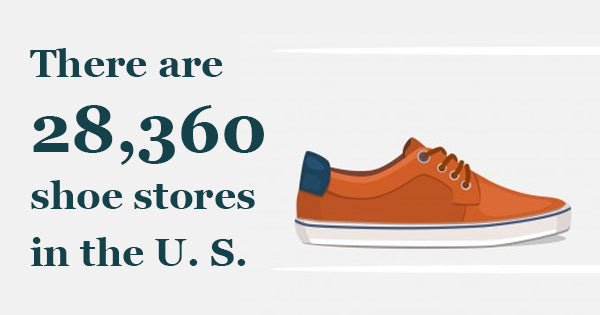 It makes sense that you can't wear just any type of shoe with any outfit, right? Whether you're at the office or the gym, what's on your feet literally grounds your entire look. So your shoes or sneakers have got to be just as important as the rest of your outfit. 

This year, there are going to be a lot of trends in the world of shoes, and if you want to stay ahead of the game, you'll want to keep reading.

Simple, with big soles
A trend that started last year and has made its way into 2018 is the exaggerated sole. If you go to any shoe store with current models and styles, you'll see plain colors, most of which are neutral (black, gray, white) with large rubber soles. Nike, Adidas, and other mid-level brands with sports influences have been adopting this trend for a while, letting it grow to the style it is now. Many of these shoes feature tieless laces made from an elastic material that can be tightened like a draw-string bag. 

Fashion, not fitness
Even though the shoes you wear during gym class or your daily workout are important, they aren't trending. That being said, shoes made to look like fitness gear, but meant for style are definitely trending. Adidas does a good job at creating "fitness" shoes that are really meant to be a fashion piece. If you're looking to take it one step further, consider adding unique shoelaces with complimentary colors.


The 90s
For those that don't remember the 90s, it was a time of vibrant pops of color and hightops. Today, popular 90s fashion trends are influencing many modern designs, creating an almost two-decade-old resurgence. Shoes with bright, neon colors and eye-popping designs such as splatter paint, lightning bolts, and geo-shapes are taking over. There are many options out there already, but like in the last two, if you want to take it one step further you can purchase awesome shoelaces that come in a variety of colors and designs. 

With 28,360 shoe stores in the United States, it won't be hard to find one of these trending shoe styles. If you're interested in unique, colorful (or not) tieless laces, you can purchase no lace shoelaces online and have them sent right to your door. 

Want to grab a pack of tieless laces for your new shoes? Visit our site today. We carry kids shoe laces, adult shoe laces, and every color combo you'd want.

 
Share this