3 Reasons to Let Your Children Dress Themselves (Down to the Shoelace)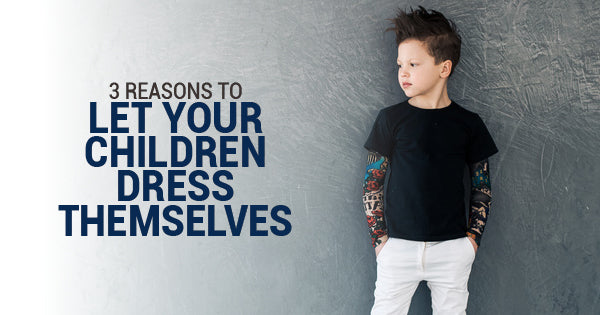 When it comes to their children, parents will always make a big fuss about what they wear. They spend hard earned money on their children's clothes only to struggle to get them to wear the outfits. The truth is, you should consider letting your child pick out their own outfits, down to the shoelaces, if only a few times a month. 

There are many reasons why you should let your child dress themselves and pick out things that they like. Here are just a few. 
It's easier
The number one benefit of letting your child pick out their own clothes is that it's easier for you. Let them wear that pink tutu or dragon sweater. Of course, there are some items you should say no to, but for the most part, you can let your children do the choosing. A great way to make it easier for everyone is to give your children options. That's one of the great things about accessories like no-tie kids shoe laces. They have the freedom to choose their own style. Not only do tieless laces turn your child's sneakers into slip ons, but they come in different colors and styles, which allow your child to express their own unique and individual personality. 
You won't waste money
When you go to the store to buy a new outfit for your child only to have them never wear it, it's easy to get frustrated. You spend your money on their clothing so you want them to wear what you buy. Instead of buying things you like, bring your child to the store and let them pick out outfits that they like. When it comes to their sneakers, you can take them online to pick out colorful and fun kids shoe laces as well. 
It saves time
As a parent, you know the daily morning battle of getting your child dressed. When your child is excited to put on the outfit that they picked out, morning routines can go a lot faster. When they have no-tie sneaker laces as well, mornings become a breeze for everyone involved (primarily you, the parent). Moreover, the footwear market in the U.S. is expected to grow by 2.6% annually from 2018 to 2021, meaning your child will have more options than ever before. 
It's no surprise that parents should let their children express themselves, whether that's with tieless kids shoe laces or a purple dinosaur sweater. So, mom and dad, let your kids do the shopping for once. 
Share this