"When should I quit!" - A lesson for other would-be entrepreneurs.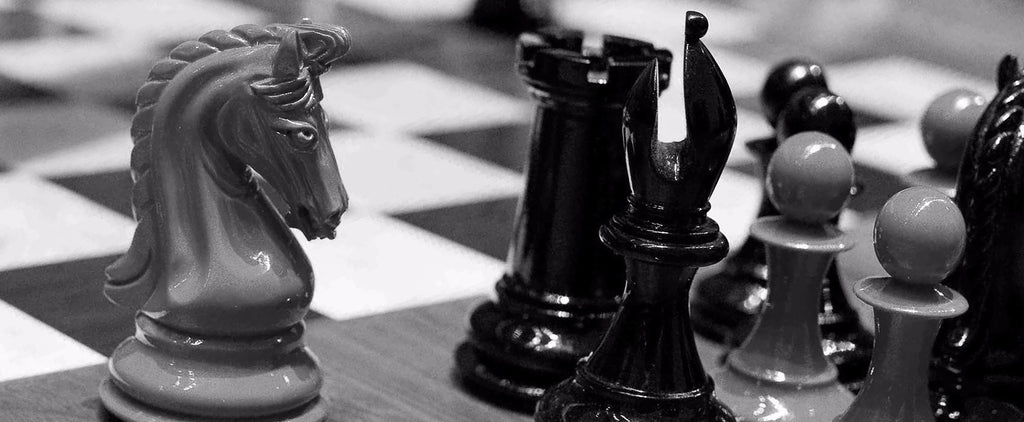 A year or so ago, I was sitting on a panel at an entrepreneurial conference when a person stood up and asked the following question: "When should I quit?"
The question was about being an entrepreneur and having a tough enough go at it that the idea of quitting and giving up had to be a consideration.
We all have heard the concepts of:
- Fail fast
- Cut bait and run
 - Never throw good money after bad
...so the question was not completely out of line.  And although asking such a question before even getting started seemed a bit pre-mature the question was valid none the less.
There were many times where I contemplated giving up, cutting bait and walking away from U-Lace.  Even after we had won awards (we were named #1 Best of 10 hot new products in Japan in 2010) and gained distribution in stores such as Colette in Paris (One of the coolest stores in the whole world by the way.  Visit if you ever get to Paris) the idea popped into my mind many times.
Entrepreneurship is friggin' hard.  Very hard and very lonely.  
I'll step back a bit and share that before starting U-Lace I was very gainfully employed by New Era Cap Company.  I ran their largest business - the 59FIFTY fashion business and was also the Head of Product Development in my Division and also the company's Global Trend Spotter and Global Trend Liaison.  It was a crazy job where they let me pretty much do my own thing - travel the world, run the business and create the hottest of the new hats New Era launched each season.  Many people say that I am the guy who created the products that made New Era the hottest brand on the streets. So I was very well compensated - not nearly as much as I deserved - but surely several times more than I required to live well.
Now back to the story.  As I was saying, entrepreneurship is very hard on the mind, body, and spirit.  It rarely plays out in real life as it plays out in your mind.  Whatever you think it will cost to launch, it will surely cost lots more.  All of the customers you expect will come kicking your door down to get at your product will not be at your doorstep.  It will be a long, hard, grueling, kicking and scratching fight for survival each and every day and if you're like me, you'll make so many mistakes you'll wonder why you simply weren't just driven out of business by your own bad decisions, let alone quitting.
I kept U-Lace alive long enough to find a reasonable amount of Predictable Success (a great book by the way - look it up and buy it if you're interested in entrepreneurship) I gave up my car (a Silver Porsche 911 Cabriolet) and my apartment in Buffalo, NY (1600 square feet of incredible with a walk in closet (actually a bedroom turned into a closet - full of custom made suits and shirts and expensive ties and shoes).
In case you did not know, the photo below is what over-indulgence looks like.
I actually gave all 60 of those suits away to people who needed them because I did not have a place to keep them.  Living lean has its benefits.
Because I could no longer afford both the apartment and the business I had to make a choice. I chose the life I wanted over the life I was living - I chose the business.
I then moved into a spare bedroom in my fraternity brother Llevelyn's house in Cleveland, Ohio.  I literally moved to another state to keep U-Lace alive.  I stayed a Llevelyns for a couple months implementing my next move.  That move was repackaging U-Lace into Mix-n-Match packs that would seem for less and also give more power to the consumer.  I soon saw the results of that move and it was good.  So I moved from Ohio, to Rochester, NY to be closer to the office.  In order to not wear out my welcome, I ended up bouncing from friend to friend for the next 16 months sleeping on sofas, in extra bedrooms and even in an empty - and quite chilly - house that one of my friends had up for sale.  
A tremendous amount of pride was swallowed up in those 18 months - from the day I moved our go my apt to the day I finally moved into my own place again - but I thank God for the friends, family, sofas, meals and support that was offered to me during those tough times.
My friend Tony (a self made owner of a very successful printing business; who gave me the space where U-Lace operates from for 3 years for FREE!) and who is my business mentor today in addition to being "family" would always say: "T, these are going to be the days you remember most and they days you'll come to know as the days that created your story.  Enjoy the struggle bruh, enjoy the struggle."
I did what I had to do (all legal) to keep the business alive.  That's really what its all about. If you believe in what you are doing you just need to stay alive long enough to get all the ducks in a row and get it right.
So the answer to the question "when should I quit?" is this:  
Entrepreneurship is like a game of chess.  You keep making moves for as long as you can.  In chess, if your opponent calls out, "check and mate" the game is over.  Until that time, you keep making moves that you think will improve your position and put you in a position to win.  
If the business, the competition, or your own bad moves put you in a "Check and Mate" position you will know it - because there will be no moves left to make.  There will be nothing you can do to keep the business alive and going.  
But as long as they're is a move you can make that will potentially improve your (the businesses) position, go ahead and make it.  The move may be painful like selling your car, moving out of your apartment, sleeping on sofas and eating lots and lots of ramen noodles but that pain is temporary.  Just make the move, do whatever you have to do (legally that is) to keep the train moving down the track.  If you keep focusing on making moves, improving, getting the business in the direction of predictable success the chance is highly likely that neither the business or the competition will call "Check and Mate" on you.
During the hard times remember this definition of Entrepreneurship that someone once posted: "Entrepreneurship is living for a few years like most people won't so you can live the rest of your life like most people can't" 
I hope this little blog post was helpful to all the would be entrepreneurs out there.
I welcome all comments, questions or ideas about other discussions you would like to see on the U-Lace/Double-T blog.  To reach me directly with questions, comments or blog/discussion ideas: send an email to: DoubleT@u-lace.com
Share this