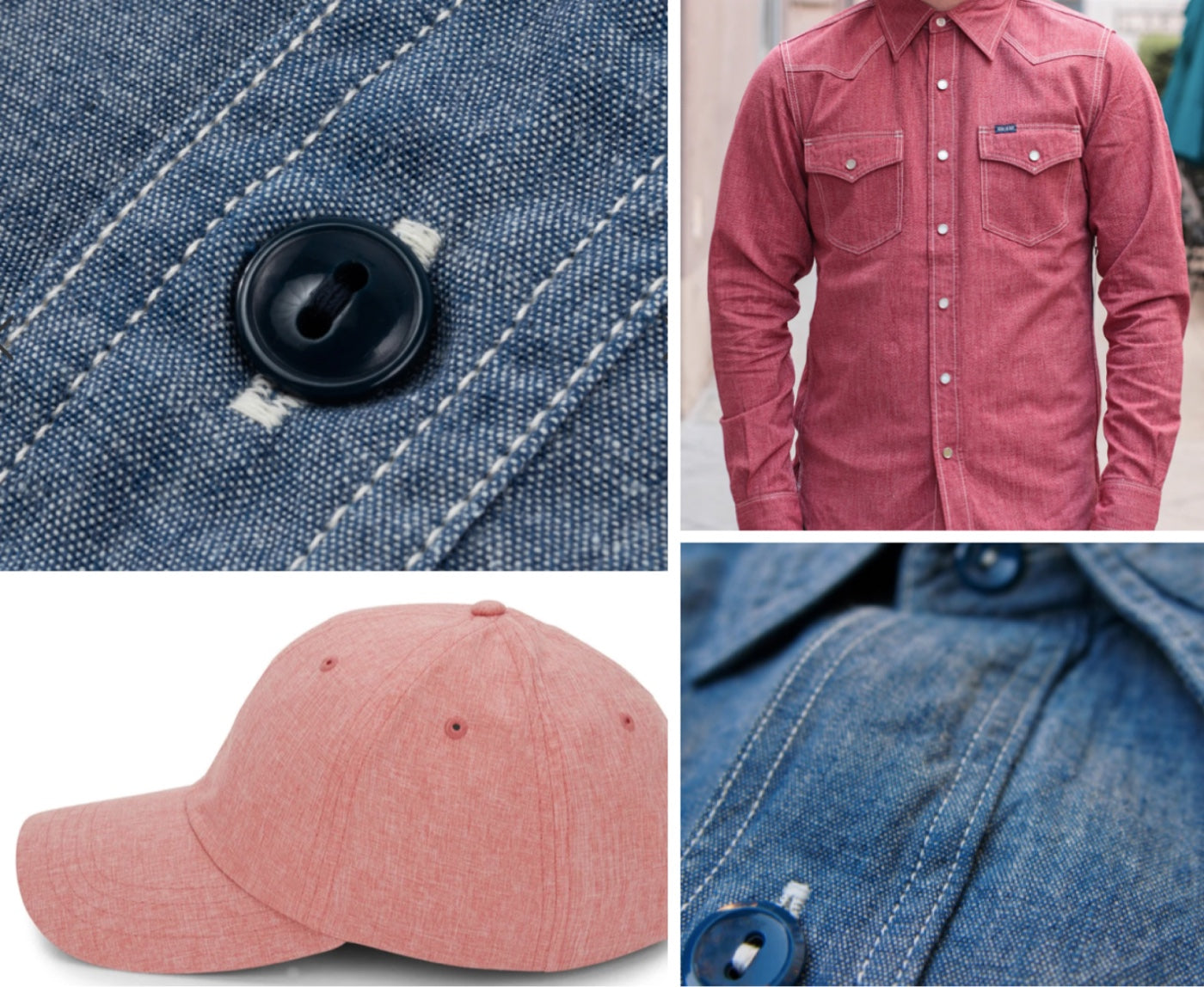 One of the coolest things about truly woven materials - uLace is a truly woven lace - is that they can be transformed into countless unique textures & patterns by manipulating the yarns, weave and colors used.
And one of the most popular of all of these manipulations is Chambray. Chambray is created by weaving a solid-colored yarn together with white yarn. This creates a material that is a half-tone of the original-colored yarn. Think of it like adding white paint to red paint to get a shade of pink.
The most popular Chambray of them all is of course denim; which is created by weaving indigo cotton yarn with white yarn that yields that awesome texture and depth that makes jeans not look like dress pants and that makes jeans go with basically everything.
Imagining a world without Chambray is basically imagining a world without jeans. We can't even playfully imagine such a world.
To celebrate Chambray, uLace has created a line of 8 bold Chambray colors in our Classic, Shorts and soon Slims line of no-tie laces.
ULTRA-Premium
Sneakers
+
New uLAce
SHORTS
=
Keeping them
Ultra-premium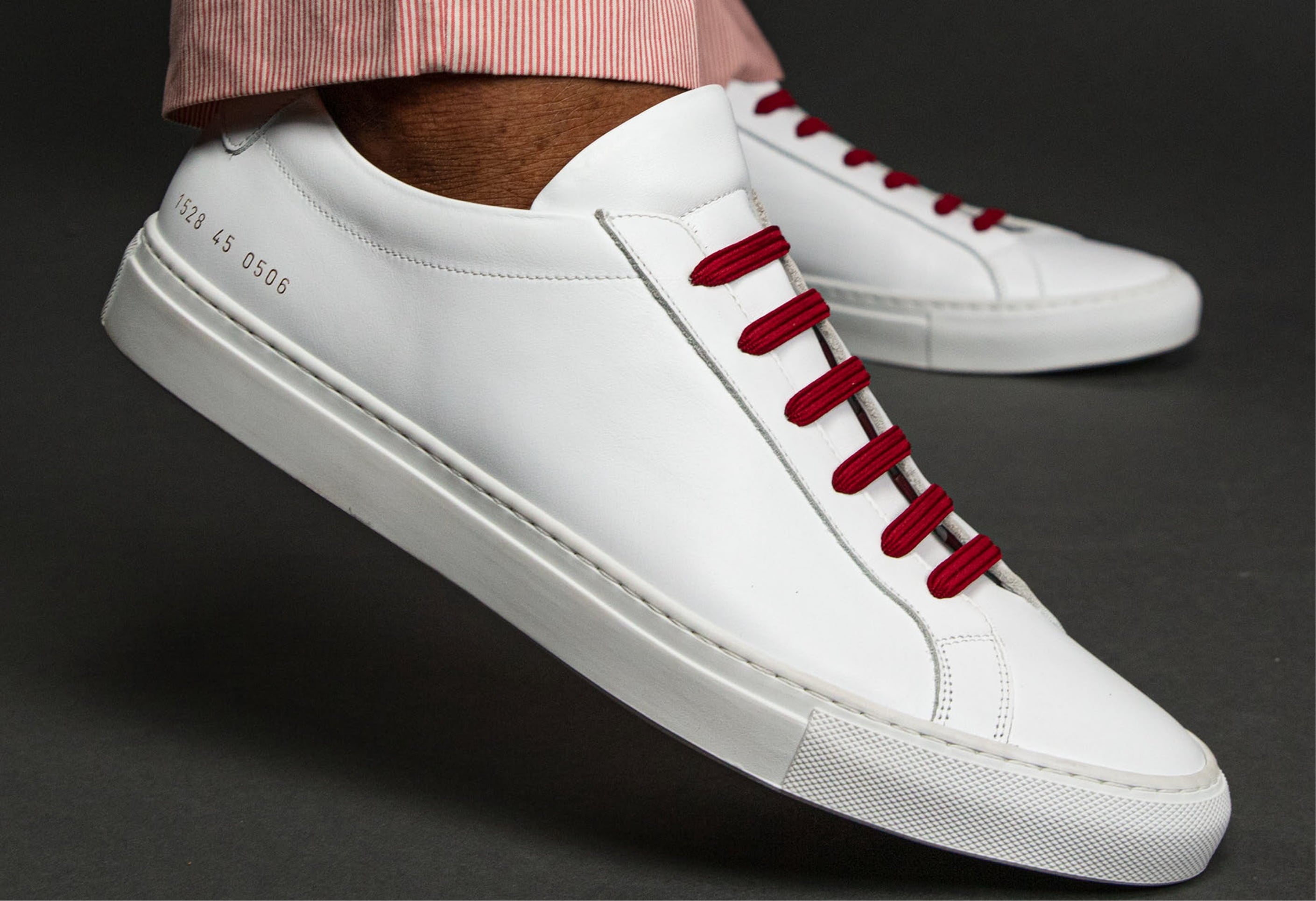 Face it sneakers are everything. And when it comes to leading the trend, Common Projects leads the pack as the innovator of the super minimal, super understated, yet ultra premium sneakers that are constructed from the finest of materials.
Whether you're rocking Common Projects, KOIO, Good Man Brand, Oliver Cabell, or any of the multitude of other brands that are based on this style of sneaker, one thing if for sure, it's hard to keep them looking fresh out of the box, ultra-premium with untied laces, or dragging bunny ear bows.
uLace solved this problem with our newest product, uLace Shorts, a short modular uLace that is designed to fit the 1-1/4" to 1-1/2" eyelets spans of these very narrow and understated sneaekers. And since we know you want to keep them looking ultra-premium, packs of uLace Shorts come with 16 laces; enough to lace a complete pair of Common Projects-like sneakers.